Tutorial Session on QoE and Standardization
Jointly organised by QoE-NET and Qualinet
Tutorial session details:
Date: Sunday, 5th of June 2016.
Time: 14:00 – 18:00.
Location: IST, North Tower.
Chairs: Judith Redi and Maria Martini.
Free for all registered attendees !
Please register ! Limited room capacity; first come first served registration.
Program
---
Time
Title
Speakers
14:00 – 14:15:
Welcome and Introduction by the chairs
Judith Redi, TUDelft, and Maria Martini, Kingston University
14:15 – 15:15:
Standardization in JPEG
Touradj Ebrahimi, EPFL
15:15 – 16:15:
QoE in Youtube
Anna Ukhanova, Google Switzerland
16:15 – 16:30:
Break
16:30 – 17:30:
Adaptive Media Streaming: The Role of Standards (HTTP streaming via DASH)
Christian Timmerer, Alpen-Adria-Universität Klagenfurt
17:30 – 18:00:
Discussion Session with the speakers
---
Speakers
---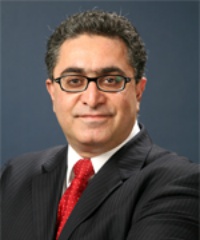 Touradj Ebrahimi
EPFL, Switzerland
Standardization in JPEG
Biography
Touradj EBRAHIMI received his M.Sc. and Ph.D., both in Electrical Engineering, from the Swiss Federal Institute of Technology (EPFL), Lausanne, Switzerland, in 1989 and 1992 respectively. In 1993, he was a research engineer at the Corporate Research Laboratories of Sony Corporation in Tokyo, where he conducted research on advanced video compression techniques for storage applications. In 1994, he served as a research consultant at AT&T Bell Laboratories working on very low bitrate video coding. He is currently Professor at EPFL heading its Multimedia Signal Processing Group. He was also adjunct Professor with the Center of Quantifiable Quality of Service at Norwegian University of Science and Technology (NTNU) from 2008 to 2012.
Prof. Ebrahimi has been the recipient of various distinctions and awards, such as the IEEE and Swiss national ASE award, the SNF-PROFILE grant for advanced researchers, Four ISO-Certificates for key contributions to MPEG-4 and JPEG 2000, and the best paper award of IEEE Trans. on Consumer Electronics . He became a Fellow of the international society for optical engineering (SPIE) in 2003. Prof. Ebrahimi has initiated more than two dozen National, European and International cooperation projects with leading companies and research institutes around the world. He is also the head of the Swiss delegation to MPEG, JPEG and SC29, and acts as the Chairman of Advisory Group on Management in SC29. He is a co-founder of Genista SA, a high-tech start-up company in the field of multimedia quality metrics. In 2002, he founded Emitall SA, start-up active in the area of media security and surveillance. In 2005, he founded EMITALL Surveillance SA, a start-up active in the field of privacy and protection. He is or has been associate Editor with various IEEE, SPIE, and EURASIP journals, such as IEEE Signal Processing Magazine, IEEE Trans. on Image Processing, IEEE Trans. on Multimedia, EURASIP Image Communication Journal, EURASIP Journal of Applied Signal Processing, SPIE Optical Engineering Magazine. Prof. Ebrahimi is a member of Scientific Advisory Board of various start-up and established companies in the general field of Information Technology. He has served as Scientific Expert and Evaluator for Research Funding Agencies such as those of European Commission, The Greek Ministry of Development, The Austrian National Foundation for Scientific Research, The Portuguese Science Foundation, as well as a number of Venture Capital Companies active in the field of Information Technologies and Communication Systems. His research interests include still, moving, and 3D image processing and coding, visual information security (rights protection, watermarking, authentication, data integrity, steganography), new media, and human computer interfaces (smart vision, brain computer interface).
He is the author or the co-author of more than 200 research publications, and holds 14 patents. Prof. Ebrahimi is a member of IEEE, SPIE, ACM and IS&T.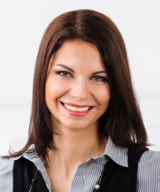 Anna Ukhanova
Google, Switzerland
QoE and Youtube
Biography
Anna Ukhanova is a Technical Program Manager for YouTube in Google, based in Zurich, Switzerland. In her job, Anna is driving technical projects across multiple YouTube areas, working with cross-functional teams on a range of topics, from creator to monetization to core infrastructure and product development in YouTube.
Anna received the M.Sc. degree cum laude from the Saint Petersburg State University of Aerospace Instrumentation, Russia, in 2008. Afterwards she received the Ph.D. degree from the Technical University of Denmark (DTU) in 2012, with the thesis "Resource-constrained low-complexity video coding for wireless transmission". During her Ph.D. she was a guest student at the University of Padua, Italy.
In 2012 she got a personal grant from the Danish National Advanced Technology Foundation to continue her research work in the field of video communications. She was currently working on the industrial postdoc project "Optimizing video quality for future video surveillance" performed in collaboration between DTU and Milestone Systems, the world's leading development company for IP video management software. In 2013-2014 she completed business education in AVT Business School in Copenhagen.
She is author or co-author of more than 20 papers published in major international conferences and journals. She is a Member of the IEEE and IEEE Signal Processing Society. Her research interests include image and video processing, video transmission and quality assessment.
She loves cooking, dancing and mountain skiing and is happy to share those passions with other people!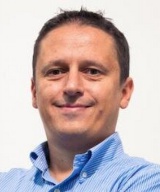 Christian Timmerer
Alpen-Adria-Universität Klagenfurt
Adaptive Media Streaming: The Role of Standards (HTTP streaming via DASH)
Biography
Christian Timmerer is an associate professor in the Department of Information Technology (ITEC), Multimedia Communication Group (MMC), Alpen-Adria-Universität Klagenfurt, Austria. His research interests include the immersive multimedia communication, streaming, adaptation, and Quality of Experience. He was the general chair of WIAMIS 2008 and QoMEX 2013 and has participated in several EC-funded projects, notably DANAE, ENTHRONE, P2P-Next, ALICANTE, SocialSensor, and COST IC1003 QUALINET. He also participated in ISO/MPEG work for several years, notably in the area of MPEG-21, MPEG-M, MPEG-V, and MPEG-DASH. He received his PhD in 2006 from the Alpen-Adria-Universität Klagenfurt. He has published more than 150 papers. He is an editorial board member of the Encyclopedia of Multimedia, ACM/Springer International Journal on Multimedia Tools and Applications (MTAP), IEEE Computer, and associate editor for IEEE Transactions on Multimedia and IEEE Computer Science Computing Now. In 2012 he cofounded bitmovin.net to provide professional services around MPEG-DASH.